More sales. At lower costs. Easier than ever before.
We optimize your website + funnels to work harder - so you don't have to.
Your metrics is hiding a story.
A story of what your customers are thinking, feeling and doing on the buyer's journey. We help you decode the story to get better results, at lower costs.
Since 2015, ZAG Studio has helped dozens of course creators, SaaS startups and online brands create and optimize marketing funnels and websites to sell products and services across various industries.These funnels have helped launch new offers, reduce ad costs on existing offers and rapidly grow sales to millions of dollars.Ready to grow faster than ever before?
In recent years, our clients have reported results like..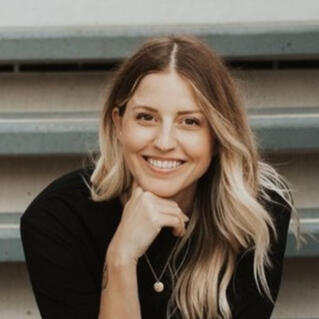 more sales, without sales calls.
On the first launch of a high-ticket coaching program - we did $100K in sales - with zero sales calls.
On the second round (at a much higher price point) - we did a $250K launch.
Couldn't have done it without your awesome copy, so THANK YOU Satya!
— Steph G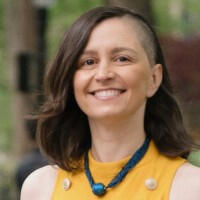 BETTER ADS PERFORMANCE = LOWER COSTS
"We went from 0.8% CTR to 4% CTR on our Facebook Ads - so we are getting more traffic and more sales at MUCH lower costs.
Satya cracked the code for my ads way faster than I ever could!"
— Lora S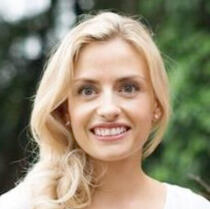 BETTER CLIENTS AT HIGHER RATES.
"We're now attracting bigger clients because they already know that we are a premium service provider even before they reach out.
I can't recommend Satya highly enough - in fact, I'm constantly sending clients her way because I know she's amazing at what she does."
- Hester A.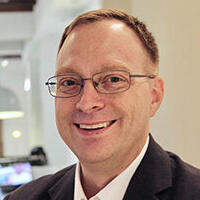 ALIGNED MARKETING = MORE CLIENTS
"We offer financial services - so it was important that we got the right tone (professional & fun - but not flippant).
Satya did a great job with finding that balance - her sense of humor and inputs for the design team made it a great experience to work with her."
- Greg B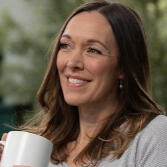 SUCCESSFUL FIRST LAUNCH
"I launched my first-ever high-ticket career coaching program - aimed at aspiring C-Suite Executives in corporates.
Satya helped me build out the sales funnel from scratch and within a few weeks - we generated $40,000 in sales.
The best part is: it felt easy and attracted people I absolutely loved working with.
Satya is amazing at what she does - so go hire her right now!
- Carrie W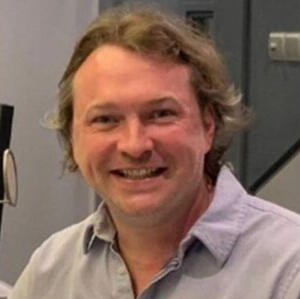 COMPLEX IDEAS, SIMPLIFIED.
"Our financial product is very complex- so I was a bit concerned before we hired Satya. I was afraid that she won't get it. But she actually got to the core of our offering really quickly - and simplify it for our clients as well.
Working with Satya forced us to think critically about why we were saying things - and it's great to work with people who take charge and ask questions (instead of just following orders).
She's smart, fast and easy to work with - if you need great copy, I'd recommend that you hire Satya."
- Charlie V
WHO'S BEHIND ZAG STUDIO?
Meet the founder
Hey there, I'm Satya Jaganathan - the founder of ZAG Studio.Since 2015, I've helped dozens of clients create high-conversion websites, sales funnels and marketing assets that deliver results within weeks (instead of months or years).If you are an online business, eCommerce brand or SaaS company looking to reduce ad costs, increase conversions, drive more sales, speed up your sales cycle and attract more aligned customers - we can help make it happen.All our strategies are driven by YOUR data - so you can be assured that the 'marketing experiments' will actually work for your brand.
how we work
Explore Services
Reduce ad costs, grow your sales and 3X your profits
your growth strategist
Fractional Chief Growth Officer
Hire Satya as the Chief Growth Officer for your brand on a monthly retainer to optimize your ad spend, conversion rates and Customer Lifetime Value.Starts at $4000/mo + commissions
SALES FUNNEL BUILD
'Build A Funnel'
Sprint
Get a high-conversion sales funnel - built for you in just 14 days.
Everything you need - from ads to landing pages to email funnels to sales pages - done for you, fast.Starts at $10000+
website build
'Build A Website'
Sprint
Launch your on-brand, money-making website - done for you in just 7 days. Includes brand messaging strategy support, copywriting and website build.Starts at $7000+
NEXT STEPS
Ready to grow your sales and reduce ad costs?
Hey there, thanks for your interest in working with us.At the moment - we are opening only 1 new client slot per month - as our retainer clients are taking up most of our time. We are committed to delivering the highest quality of service to our clients - so our capacity is limited.Please use the form below to apply to work with us and we will get back to you with our scheduling link to get on a call (if there is a good fit).
© ZAG Studio. All rights reserved.